The e-bike and pedelec segment is experiencing an unprecedented boom. In Germany, four million households own bicycles with an electric motor. However, despite the innovative progress that has been made, the new technology often has weaknesses and sometimes doesn't work quite as it is meant to.
This comes as no surprise if one considers that the strains and stresses the material has to withstand are fully comparable to those of a light motorbike. Some of the new bikes fail to meet these requirements – partly because they have not been tested sufficiently. We want to work with our customers to change this.
With our many years of experience in the high-tech sectors of aircraft and shipbuilding, and our work in the railway and general industry, our skills can be transferred to the field of e-mobility. For example, for a well-known manufacturer of drive units for e-bikes we developed a test programm to pinpoint the weak points in their bicycle designs.
Unlike conventional cycle test laboratories, we use real-life simulations.
By applying our laboratory test procedures we reproduce the issues that can potentially occur during operation. Our methods are completely new. For example, the frames are fixed on the shaker, vibrated and shocked or treated with water to test how combinations of individual loads affect the material.
Past tests have revealed that water resistance and vibrations, and particularly in combination, are a repeated and constant source of problems. This finding has an important impact on the future design of e-bikes and pedelecs.
As well as the extensive situational simulation tests, we also perform EMC tests for e-bikes and pedelecs (EPAC = Electrically Power Assisted Cycles). Like in other areas, EMC tests are based on mandatory requirements and they pose a challenge for many manufacturers. In these complex tests, we use a special test rig to examine the effects of the radiation emitted by the drive unit while the bike is in motion and how it reacts to external radiation.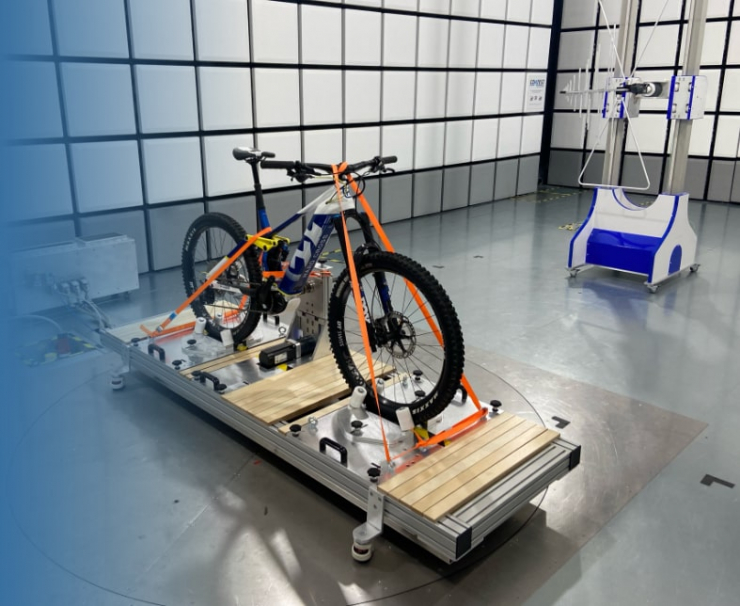 Cycling? One of our passions!
If you ask our team you will find that two out of three people are very passionate about cycling. Either as a hobby or semi-professional, we cover it all!
Torben Saßnick for example, who is a test technician in our laboratory in Hamburg, has been enjoying mountain biking for many years now. He also competes regularly in national and international cycling races – successfully!
Torben and the rest of our team will ensure that your e-bikes, pedelecs and bicycles are prepared for the future and will withstand the influences of everyday and sports use without damage.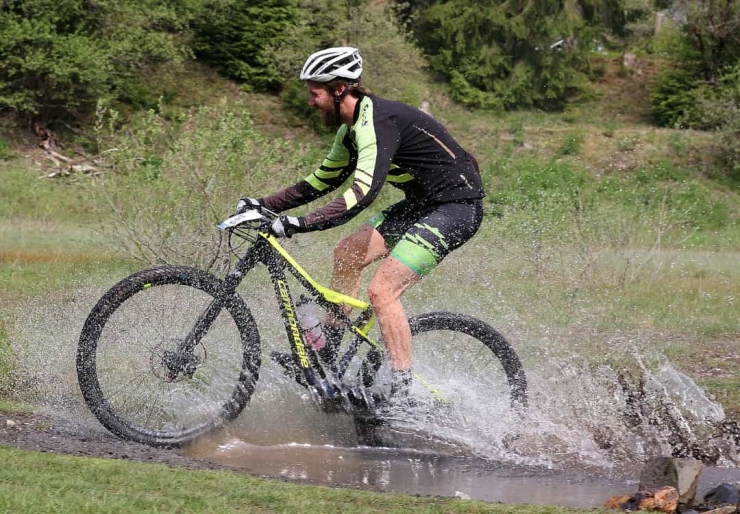 Focus on quality
"In our laboratories we have a lot of experience and know-how to ensure the satisfaction of our clients."