Low pressure and overpressure
Stress due to ambient pressure influences occurs in a wide variety of situations. We have developed a unique vacuum chamber that is even suitable for larger components and complex test setups and has been specially manufactured for us.
The device simulates a fast, sudden pressure drop (decompression) in the cabin, for example, according to aviation standard RTCA DO-160. With a special test system, we are able to perform rapid decompression tests with high-speed pressure changes of less than 2 seconds.
Static underpressure tests for altitude and overpressure tests are possible as well. The test chamber has various connections so that systems and subsystems can be tested under realistic conditions with high pressure change rates.
Exemplary standards and procedures:
RTCA DO-160 Altitude, Decompression and Overpressure Tests
MIL-STD-810 Low Pressure (Altitude)
DIN 60068-2-13 Test M: Low air pressure
DIN EN 60512-11-11 Test 11k: Negative pressure
In addition to tests simulating ambient pressure, hydraulic or pneumatic pressure tests are also possible, e.g. for hose and piping systems.
A special test chamber, pneumatic and hydraulic components and extensive measuring equipment are available for this purpose.
Both static and dynamic pressure tests are possible with our hydraulic power unit.
This opens up a wide range of test possibilities, for example:
Burst Pressure Tests or
Cyclic pressure tests (endurance) for hydraulic and water pipe systems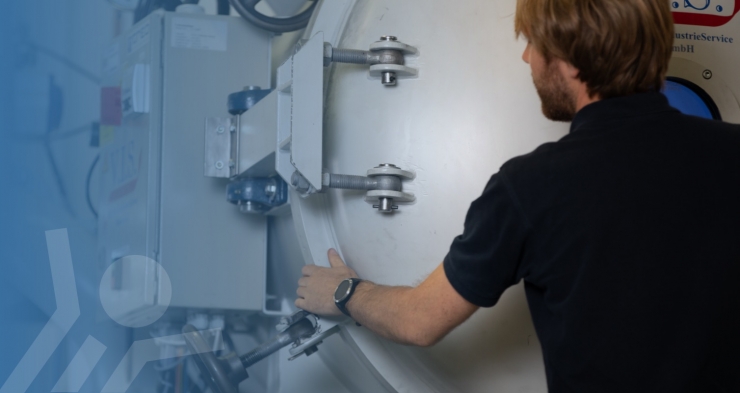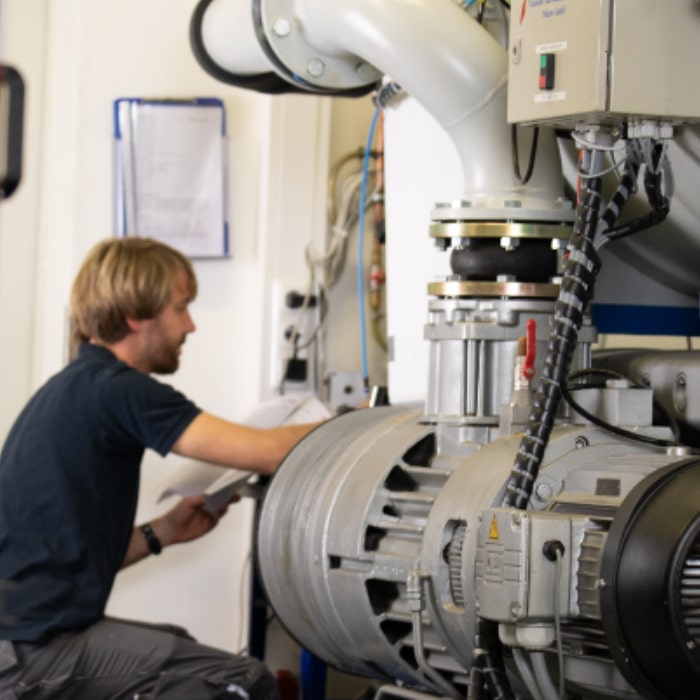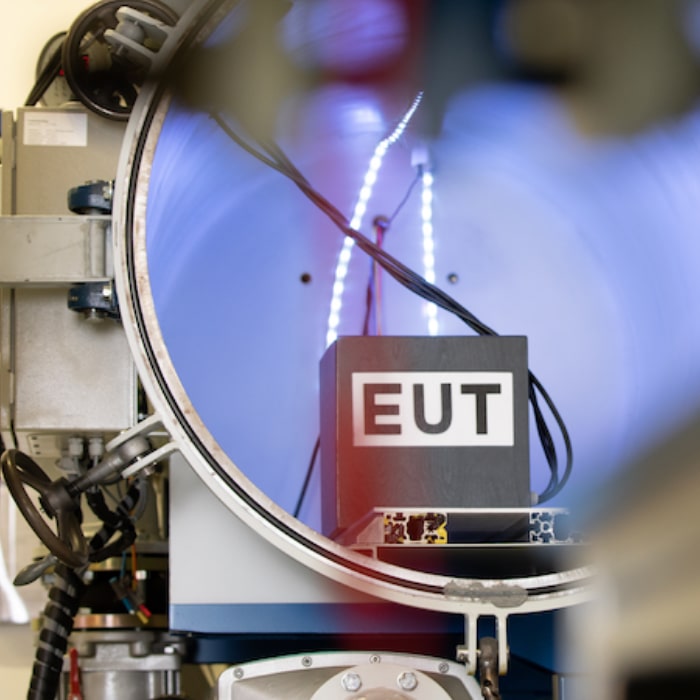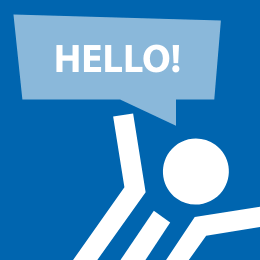 contact us
You have questions or need an offer?
Contact us directly or leave us a message.
We are happy to advise you!
Till Schwermer
Till Schwermer
Head of Environmental
Simulation Laboratory
Till Schwermer
Dr.-Ing.
Testing? Treo
ENVIRONMENTAL SIMULATION
Testing areas: