Environmental simulation: Thermal shock
Absolute temperatures and the frequency and speed of temperature changes are critical especially for the durability of material combinations and electronic components.
From low to high or from high to low – with our temperature cabinets, and specifically with our 2-chamber temperature cabinet, we are able to abruptly change environmental conditions. Cyclical loads and accelerated aging caused by these changes reveal weak points and optimization potential on the test object.
The standards and procedures in this area include the following:
DIN EN 60068-2-14 Test Na: Temperature change
MIL-STD-810 Thermal Shock
ISO 16750-4 Rapid change of temperature with specified transition duration
LV124 VW 80000 Thermal shock (component), thermal shock (without enclosure)
AECTP 300 (3) Thermal Shock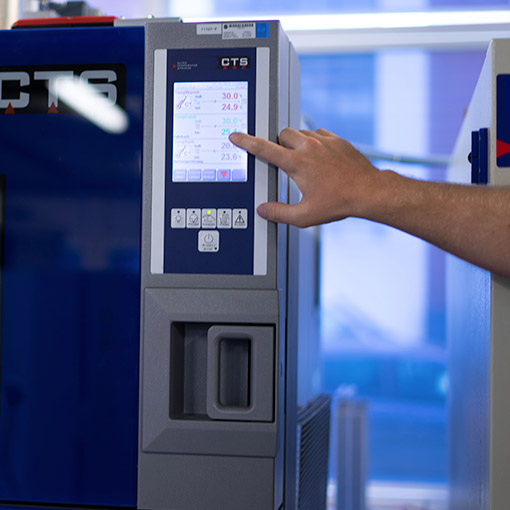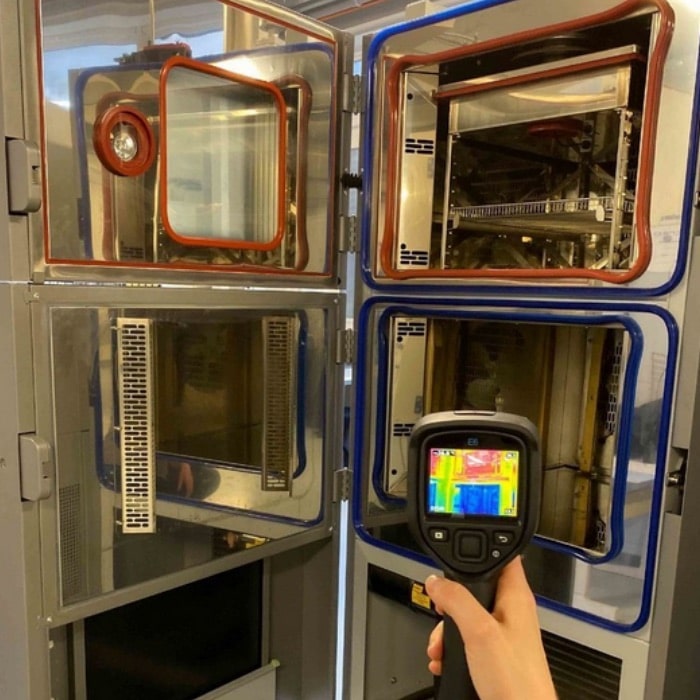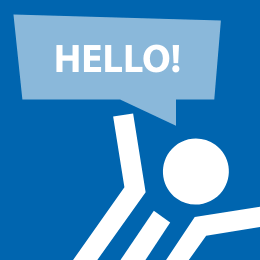 contact us
You have questions or need an offer?
Contact us directly or leave us a message.
We are happy to advise you!
Till Schwermer
Till Schwermer
Head of Environmental
Simulation Laboratory
Till Schwermer
Dr.-Ing.
Testing? Treo
ENVIRONMENTAL SIMULATION
Testing areas: